ATTACHED TO EVERY SINGLE MEAL ON OUR MENU you can find a detailed infographical nutrition chart (counted to a 70kg's adult). We find it important to let our customers know, how much goodness they get into their bodies by eating our meals.
---
WITH THE HELP OF COLOURFUL FIGURES AND PERCENTAGES, we graphically show how many and what kind of micro and macro nutrients each meal contains (green part of the figure) and how much the body would ideally get during the rest of the day to cover all its nutritional needs per day (orange part of the figure).
DID YOU KNOW THAT…?
conventional meal can contain up to 20grs of saturated fats per 350grs of food? BAVÍ bowl has maximum 5grs per 550grs of food
when we eat clean and plant-based, we safe up to 4 000 liters of drinkable water a day
when we eat clean and plant-based, our carbon footprint is half of the one of conventional eaters
when we eat clean and plant-based, our life expectancy is 4 years longer on avarage
when we eat clean and plant-based, our cells have more space to regenerate which in ultimate consequence increases our viability

NUTRITIONAL VALUES IN OUR MEALS ARE CHECKED BY:
MUDR. JAKUB HURYCH

Starting a medical career as a doctor at the Institute of Medical Microbiology, 2nd Faculty of Medicine, Charles University and University Hospital in Motol, a postgraduate student dealing with microbiome in chronic intestinal diseases. Soon perhaps also a teacher of medics at 2nd Faculty of Medicine. Amateur nutritionist with a specific focus on athletes. During leisure time also an enthusiastic marathoner.
"In the BAVÍ project, I try to make sure that the dishes are not only tasty but also healthy by meeting the parameters of a proper nutritious meal."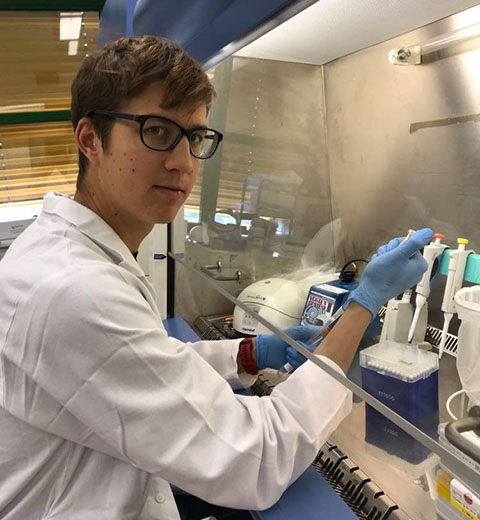 MGR. JAN TOMEČEK
"Through intensive yoga practice, extensive cleansing, fasting, studying and experimenting with macrobiotics and raw diets, I put together a basic picture of what effect our diet has on the functioning of the human body and organs.

I respect and believe in the synchronicity and dynamic balance of natural systems. I've been vegan for almost 23 years. I also do lectures and cooking courses.

I keep educating myself about nutrition, these days through constant research of modern nutritional medicine, which presents a clear and substantiated argument."